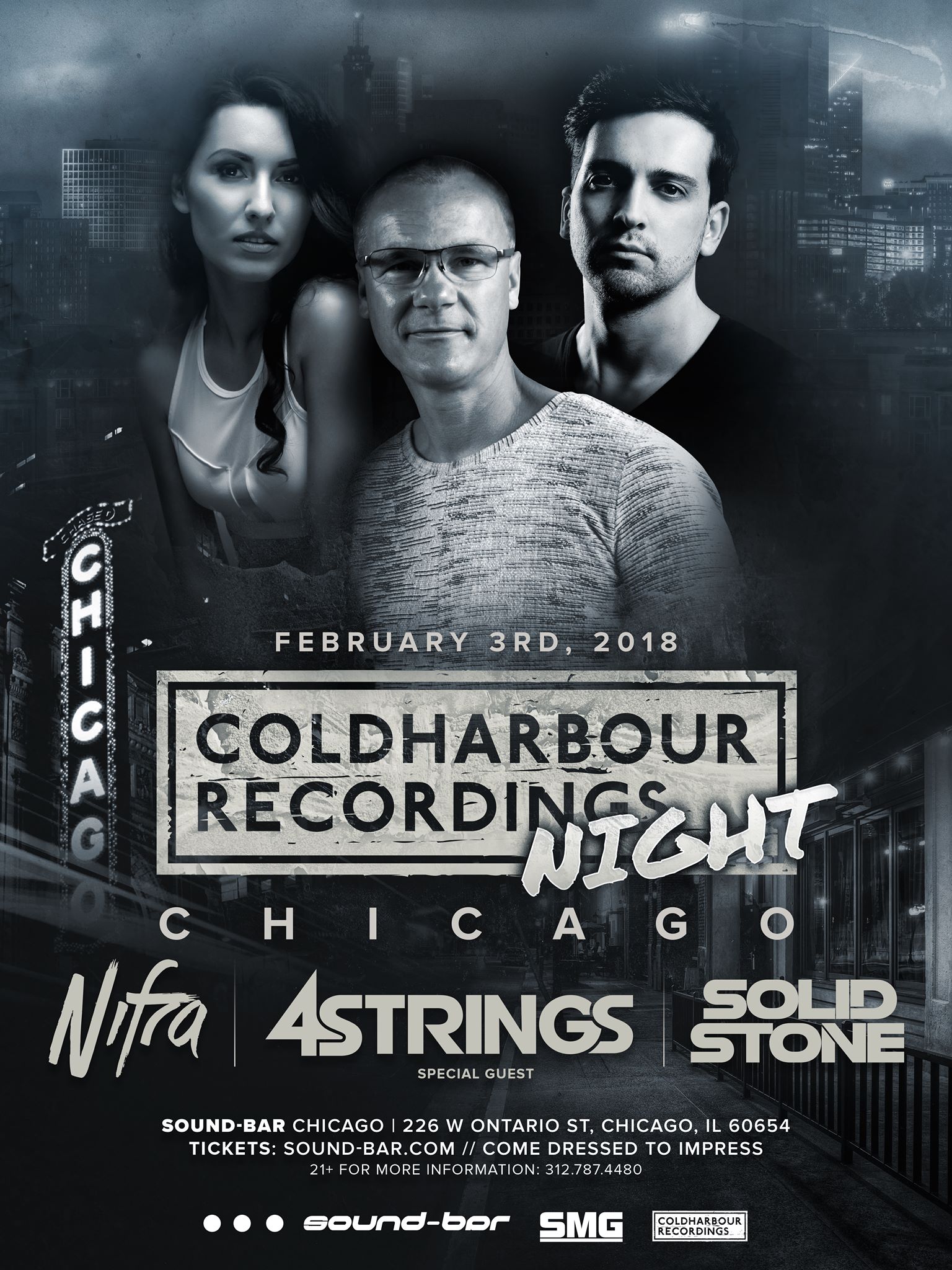 Coldharbour Recordings Night: 4 Strings, Nifra, and Solid Stone
:: Sat, Feb 03 ::
Table Reservations
View Floorplan
RSVP
Buy Tickets
---
*Note: All reservations must be received prior to doors opening on day of the event to ensure response time. Limited availability.
---
*Note: All guest list must be received by 8:30pm day of the event.
---
Saturday February 3, 2018
Sound-Bar is excited to welcome back Coldharbour Recordings for a label showcase featuring 4 Strings, Nifra, and Solid Stone!
Door admission is $20. Advance tickets are highly recommended and available at https://goo.gl/1979vF
Coldharbour Recordings, founded by Markus Schulz in 2005, is a record label focused on the more progressive shades of dance music. Originally launched as a sub-label of Armada Music,
Coldharbour Recordings gets their namesake from a South London road where Schulz's first studio was located.
Born in Slovakia, Nifra, AKA Nikoleta Frajkorova, has been engulfed in music since an early age. She started gaining interest in electronic music in her late teens, and went on to create amazing dance music which gained the attention of Coldharbour label head Markus Schulz. The producer/DJ went on to release fresh music with Coldharbour Recordings and tour the world with Schulz, while continuing to create her own tasteful brand of progressive house fused with melodic synth work and kicking percussion.