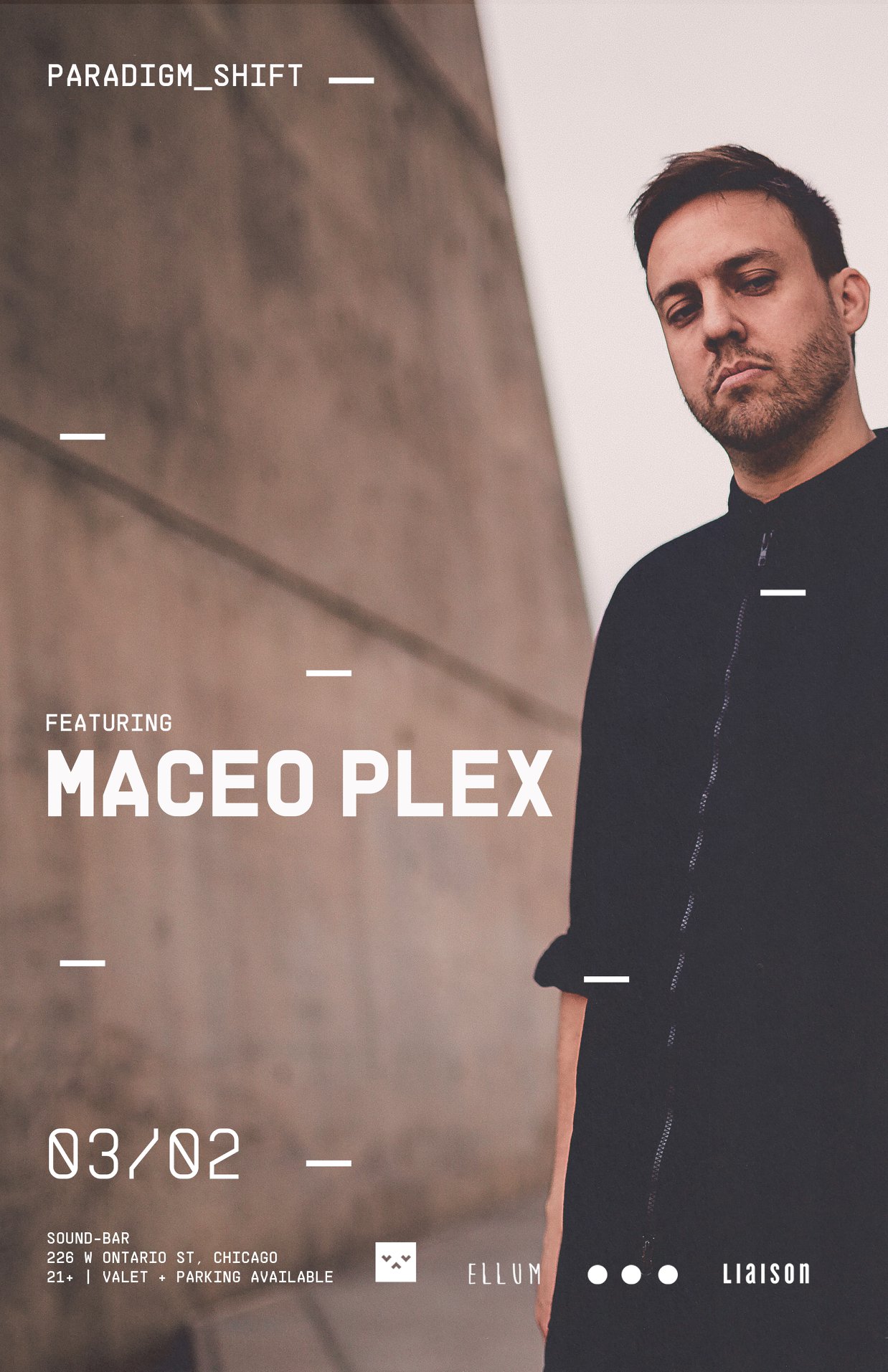 Maceo Plex
:: Fri, Mar 02 ::
Table Reservations
View Floorplan
Buy Tickets
---
*Note: All reservations must be received prior to doors opening on day of the event to ensure response time. Limited availability.
---
*Note: All guest list must be received by 8:30pm day of the event.
---
PARADIGM_SHIFT featuring MACEO PLEX
Friday 3/2
We bring you Maceo Plex in the launch of #ParadigmShift — a reimagining of Sound-Bar to bring the underground Paradigm vibes and feel to Chicago's nightlife classic venue.
LIMITED TIX, GET YOURS NOW! – http://ticketf.ly/2GuCiX9
MACEO PLEX (U.S.)
Originally from the USA and now relocated to Valencia Spain, Eric Estornel is making incredible leaps and strides releasing some of the most devastating yet unique music in the industry. His sudonyms Maetrik, Mariel Ito, Plaex, and now Maceo Plex are under great demand for the rich dynamic production and unique blend of techno, house, funk, and electro that only Eric can devise…
More info: https://www.residentadvisor.net/dj/maceoplex
TABLE RESERVATIONS: mikeball26@gmail.com
MORE TO COME, RSVP FOR DETAILS!
<< par·a·digm shift >>
-noun-
a fundamental change in approach or underlying assumptions
also known as "radical change theory"
Sound-Bar
226 W Ontario St, Chicago
21+ | Valet + Parking Available